Click to view "Sector Updates" newsletters
For interim management or quality improvement solutions that are effective and affordable, get in touch with Click, specialists in further education.
0121 643 8988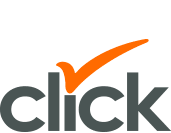 We have been working with Click for over 5 years now and have always secured a highly responsive and fast paced turnaround with high quality interims well suited to our culture and business requirements. Click definitely go the extra mile in understanding our role descriptions, delivering a bespoke solution and are diligent and conscientious in monitoring the performance of interims. I would highly recommend their services.
Group Principal & CEO
London and South East Education Group (LSEC)
M


I wanted to thank you for your brilliant support with everything and your always helpful advice and guidance over the last few years, it's been a real pleasure working as an associate for Click. And it goes without saying I'll be coming straight to you when I need anyone for interim work!