Click to view "Sector Updates" newsletters
2021
2020
2019
2010-2018
For interim management or quality improvement solutions that are effective and affordable, get in touch with Click, specialists in further education.
0121 643 8988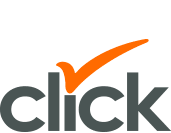 The team at Click are always very responsive and keen to determine your exact requirements so that they can quickly start to identify the most appropriate person for your role. It helps immensely that the Click team are all highly experienced FE professionals in their own right, so they really understand what you are trying to achieve. The interims that I have worked with have all been very experienced, very professional and able to hit the ground running – exactly what you need from an interim …
Assistant Principal
Abingdon & Witney College
Jo C


I have found Click to be the best agency to do business with. You can enter a placement knowing you are in good hands and that your needs will be considered alongside those of the organisation. All the staff working for Click are extremely supportive and their loyalty to you and their business is evident in the communication and contact. I am sure that their contribution to the FE sector is recognised as one of the most valuable and significant.