Interim managers for the further education sector
Maintaining quality standards, helping to achieve growth targets or addressing all-new strategic challenges, whatever your reason for appointing an interim manager, Click has the solution you need. We are experienced, hands-on experts in sourcing interim management for the UK's further education sector, so we get it right. Our service is both highly flexible and affordable.
You might be covering for key college personnel due to secondment, illness or maternity leave, or you might be filling a temporary staffing gap. Either way, our interim management and leadership service makes sure you have the right resources in place.
Drawing from our extensive network of personally-vetted Click Associates, we will bring you the interim manager that best fits your college's unique set of objectives, plans and management ethos.
Click only offers the highest calibre interim managers, with bags of relevant further education experience and proven expertise, so you can be sure they'll hit the ground running and get on with the job in hand – straight away.
For the short term or the medium term, from a Chief Executive to a Curriculum Manager, for those extra demands of inspection, merger or cross-college support, high impact interim management that you can rely on – you will find it all at Click.
For an effective and affordable interim management solution, get in touch with Click. We'll provide the interim manager you need.
0121 643 8988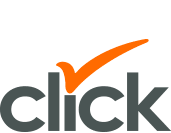 The team at Click are always very responsive and keen to determine your exact requirements so that they can quickly start to identify the most appropriate person for your role. It helps immensely that the Click team are all highly experienced FE professionals in their own right, so they really understand what you are trying to achieve. The interims that I have worked with have all been very experienced, very professional and able to hit the ground running – exactly what you need from an interim manager. Once the interim is in post, Click stay in touch to make sure that you are achieving the outcomes intended from the appointment. Crucially, the majority of the Click interims are not looking to work in a temporary role until they find a permanent post; they make their living from interim work. This means that they can very quickly adapt to new projects, and understand the subtle differences between being an interim manager and working in a permanent position. Click interims really do add value to your organisation.
Assistant Principal
Abingdon & Witney College
Ian G


I was recommended to work for Click by some of my peers. They said they were the best managing agency to work for. They were correct in their assertion. From the moment I was interviewed I realised this was a company that not only had a drive and passion for further education but also a professional attitude towards their consultants. Over the last few years I've had a number of interesting and challenging opportunities which I have in enjoyed. I feel valued and appreciated and I hope to work for Click for many years to come.