Self-assessment reports and quality improvement plans
Annual self-assessment reports (SAR) and quality improvement plans (QIP) are vital in achieving more positive Ofsted inspections and improved learner experiences. Whether you have responsibility for one or all fifteen sector subject areas (SSA), Click helps ensure your plans and reports are effective and impactful.
With our Click Associates' in-depth knowledge and understanding of the common inspection framework (CIF) we can provide you with the timely external validation you need to strengthen your SAR and QIP. As a critical friend, we'll help you to evaluate more accurately, to pinpoint the improvement activities with the greatest impact.
Across all areas of your curriculum, our experienced consultants will make sure your SAR and QIP documents meet the inspection criteria. We know their preparation isn't easy. They demand sound judgement based on robust evidence and targeted actions that really take you forward.
For expert guidance and assistance with your self-assessment reports and quality improvement plans, for the objectivity and advice you really need, get in touch with click.
0121 643 8988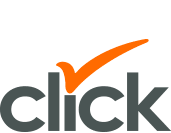 The College used Click last year for interim staff to cover our Management Information Services Manager post at very short notice and during the start of term, our busiest time of year. This also happened also to coincide with an external audit. We found Click very responsive, putting forward a number of impressive CVs which covered a range of specialisms and software. Telephone interviews enabled rapid shortlisting and appointment allowing us to overcome the immediate demands and ensuring we had capacity until such time we could appoint externally. The College rarely uses interim staff but this time was essential. Click not only appreciated our situation but responded accordingly with timely efficiency and professionalism and would be our first port of call under similar circumstances.
Principal
Truro & Penwith College