Expert support for managers
To be a best performing education provider, leadership and management are critical ingredients. A key metric against which all UK colleges are measured, it needs to be robust and effective, at all times. Expert support from Click brings you the quality improvements needed and that extra peace of mind.
Expertly assessing and challenging your college's vision, strategy, governance and direction, an experienced Click consultant brings you the objectivity and insight you need to help maximise performance. Management performance reviews, stakeholder engagement, outcome effectiveness, Click provides the support you need to strengthen your organisation.
Whether they are well established or completely new in the management job, any manager can benefit from external mentoring and coaching, support that brings a fresh pair of eyes and an alternative way of thinking. A professional manager never stops learning after all.
Our leadership and management support services can provide you with the trusted 'critical friend' you need to be certain that all levels of college management are developing effectively and maximising impact on college performance.
For effective and affordable college leadership and management support and quality improvement services, get in touch with Click.
0121 643 8988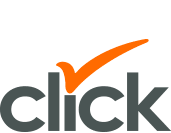 The team at Click are always very responsive and keen to determine your exact requirements so that they can quickly start to identify the most appropriate person for your role. It helps immensely that the Click team are all highly experienced FE professionals in their own right, so they really understand what you are trying to achieve. The interims that I have worked with have all been very experienced, very professional and able to hit the ground running – exactly what you need from an interim manager. Once the interim is in post, Click stay in touch to make sure that you are achieving the outcomes intended from the appointment. Crucially, the majority of the Click interims are not looking to work in a temporary role until they find a permanent post; they make their living from interim work. This means that they can very quickly adapt to new projects, and understand the subtle differences between being an interim manager and working in a permanent position. Click interims really do add value to your organisation.
Assistant Principal
Abingdon & Witney College
Jo C


I have found Click to be the best agency to do business with. You can enter a placement knowing you are in good hands and that your needs will be considered alongside those of the organisation. All the staff working for Click are extremely supportive and their loyalty to you and their business is evident in the communication and contact. I am sure that their contribution to the FE sector is recognised as one of the most valuable and significant.